A sore throat is a common and unpleasant symptom of many different conditions. Certain activities like yawning or swallowing may worsen the pain in some circumstances. Let's look at a few common conditions that may cause your throat to hurt when you swallow.
Five Common Causes of Throat Pain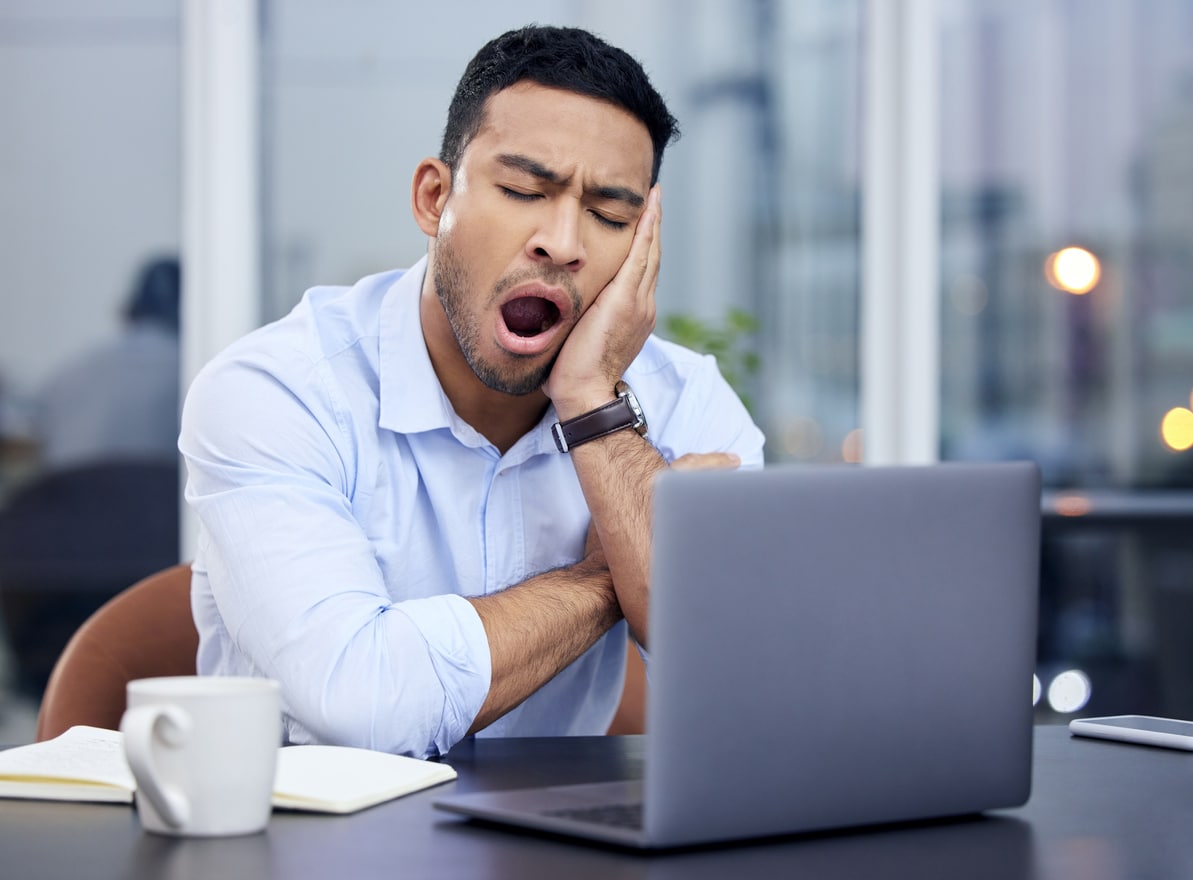 Viral illnesses. A sore throat is a common symptom of viruses like the common cold, flu or COVID-19. When you yawn, air and saliva may come into contact with inflamed areas of your throat and cause pain.
Dry throat. A dry throat can feel scratchy and is more susceptible to irritation. That irritation can make it painful to yawn. It occurs when your membranes fail to create enough mucus to keep your esophagus moist. This can occur for numerous reasons, including sleeping with your mouth open, smoking, allergies and dehydration, among other causes.
Strep throat. Strep throat is a common bacterial infection that accounts for roughly 5% to 15% of adult sore throat cases and 20% to 30% of children. If you have strep throat, swallowing can be particularly painful, and yawning can cause irritation and discomfort as well.
Tonsilitis. Your tonsils are lymph nodes in the back of your throat. Tonsillitis occurs when these lymph nodes become infected. The condition usually causes a severe sore throat that causes pain when swallowing and yawning. Tonsillitis can be caused by several viruses or bacterial infections.
Throat injury. Small injuries caused by something like swallowing a sharp piece of a potato chip can scratch the back of your throat and cause injury. When you yawn, food particles and saliva can irritate the injury and can worsen soreness. When your throat pain is due to an injury, the discomfort is usually located in one specific spot.
When To See a Doctor for Throat Pain
Many times, the cause of throat pain is temporary and can be managed at home. However, other conditions require treatment by a doctor or medical provider in order for symptoms to improve. Make an appointment if you experience:
Severe pain
A high fever
Trouble breathing
Swollen glands
Any throat pain that persists for over a week
Home Remedies for a Sore Throat
There are also many steps you can take to help manage your throat pain at home. Options include:
Gargling with warm salt water.
Drinking plenty of water to stay hydrated and keep your throat moist.
Picking up lozenges or over-the-counter pain medication at Wheat Ridge Professional Pharmacy or another local drugstore.
To learn more or to make an appointment with one of our specialists, call Advantage ENT & Audiology today.